Superintendent
6 months ago
I am honored to serve Shenandoah County as your Superintendent and pledge to continue to support the journey to excellence that is well underway.
While this is a time of transition for Shenandoah County Public Schools, it is important to note that the planning that is in place will serve as a guide for continuous improvement. While the School Board will be engaging in updating and revising its goals this summer in response to accomplishments that have been made, the existing School Board planning will continue to serve as a basic roadmap for Shenandoah County Public Schools. Put differently, our areas of work and effort should not come as a surprise to anyone. My previous experience with the School Division should help make the transition period a smooth one.
Preparing our students today for emerging jobs and careers in a quickly changing world is a daunting task. But it is also very exciting to see our students soar as we all dedicate ourselves to providing experiences that support them. Our hard-working and dedicated employees strive each and every day to help our students in making Shenandoah County a 21st Century learning community. Our staff continually reflects upon its efforts and adapts in ways that have allowed us to achieve great success. From my early career as a science teacher, one of my proudest accomplishments was, in just two years, doubling the number of students who took and successfully completed physics. This accomplishment was possible because I was able to change and adapt my teaching and create opportunities for students that did not previously exist, while at the same time maintaining high standards and ensuring learning outcomes. This approach has guided my entire professional career and in all areas of the school division. We need, at times to think differently and creatively in order to foster success.
In leading Shenandoah County Public Schools during this time of transition, it is my intention to actively engage students, staff, parents, community members, and business partners in our efforts. I strive for openness, transparency, reflection, data and feedback for informed decision making. It is my firm belief that a lead indicator of the success of any school division is the extent to which the School Board and Superintendent publicly demonstrate the ability to work collaboratively together to develop both a shared vision and goals. I pledge to work closely with the School Board in this regard.
It is an honor and a privilege to assume the responsibilities of Superintendent. I look forward to serving the community to the best of my abilities.

Check out Dr. Johnston's Blog

Superintendent's Annual Report
School Board Members
5 months ago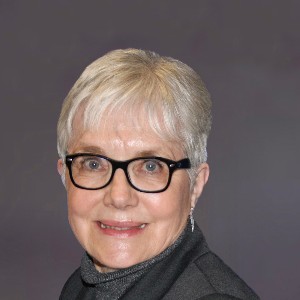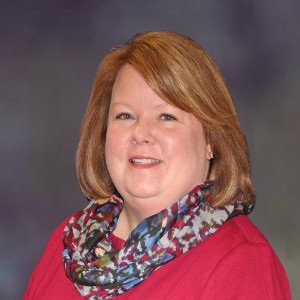 By Timothy F. Taylor

2018-2024 Comprehensive Plan Development
about 1 month ago
The Shenandoah County Public Schools is preparing its next comprehensive strategic plan that will provide a long-range roadmap for the Division for the next six years (2018-24). Though required by Virginia Code, strategic planning is highly recognized in education as an effective way to communicate the priorities of a school division to students, parents, staff, and the community.
Among key aspects of the strategic planning process is that it is based on data analysis and how the data will be used for continuous improvement. The current strategic plan has been in place for the past six years and comes to conclusion at the end of the 2017-18 school year. The goals of the current plan are focused on student opportunity and achievement, effective communication, staff excellence, and system efficiencies.
Schools Superintendent Dr. Mark Johnston said that "having a long-range plan provides direction and holds the Division accountable to our students and community. It also helps to communicate our future and what we hold valuable and important for ensuring a bright future." School Board Chairman, Karen Whetzel, stated that "strategic planning is a transparent and engaging way to involve our public in setting a path forward for the Division. It also helps us as Board members to function effectively as a governing body and be accountable to the students, staff, and citizens of Shenandoah County."
Currently, the Division is seeking input on the development of the 2018-24 Strategic Plan through focus groups with staff, citizens, business partners, business leaders, and representatives from higher education. Led by Hanover Research Associates, the Division is seeking input on 1) the Division's culture, and 2) the Division's career preparation of students. The Division culture focus group is targeted to parents of K-12 students, classroom teachers, and support staff. The career preparation focus group is targeted to middle and high school teachers, representatives from higher education, healthcare, and business.
If you are interested in participating on the topic of the Division's Culture, click here.
If you are interested in participating on the topic of the Division's career preparation of students, click here.
Curriculum, Mission, Vision and Belief Statements
6 months ago
Curriculum

The Shenandoah County school system is committed to excellence and has high expectations for all students in kindergarten through grade 12. The curriculum provides for continuous progress and focuses on how students learn and develop. As state and national standards change, local core curricula are altered to accommodate those revisions.
Elementary (Grades K-5)
Shenandoah County's youngest students begin school with a full-day kindergarten program. The kindergarten through grade5 program is designed to be developmentally appropriate and to provide a safe and nurturing environment that promotes the physical, social, emotional, and cognitive development of all students. The curriculum addresses the development of knowledge and understanding, skills and attitudes, and a broad range of content (language arts, math, science, social studies, health, physical education, music, art, technology) that is relevant and meaningful to children. An integrated approach to curriculum, which recognizes the natural interrelation between content areas in instruction, builds upon what children already know and are able to do and fosters development of thinking, reasoning, decision-making, and problem-solving.
Middle (Grades 6-8)
The middle school curriculum is designed to meet the needs of developing adolescents. Academic emphasis is on the development of skills in reading, language arts, math, science, social studies, and physical education. Many exploratory classes allow students to discover their own interests. Students may participate in a range of school activities and extracurricular programs. The middle schools in Shenandoah County seek to provide a gradual transition from elementary to high school.
Secondary (Grades 9-12)
The high school curriculum includes college preparatory and advanced placement courses, work/study programs, and vocational and technical training that provide entry-level job skills. Student organizations provide experiences in responsible citizenship and give students a voice in school operations. Athletic programs, musical organizations, drama groups, school publications, and debate and forensic teams complement academic offerings, allowing students to explore their interests and develop their skills.
Special Needs.....Special Solutions
Special attention is given to students who need remedial or advanced programs. Resource teachers assist students who meet the requirement for remedial reading or math instruction. The federal-funded Title I program provides additional services to eligible students through reading specialists and special instructional materials. A differentiated educational program is provided for gifted students in kindergarten through grade 12. A gifted resource specialist in each school provides services to students and classroom teachers. Children with disabilities receive individualized instruction and accommodations through special education services or a Section 504 educational plan. The special education program begins with the preschooler, age two, and continues to offer a free and appropriate public education for students through age 21. Whenever possible, students attend regular classes and have the assistance of specialists. Individualized education programs are developed annually to meet their needs.
Mission
The Mission of Shenandoah County Public Schools is to prepare each student for a future of life-long learning. We believe that:
The success of Shenandoah County Public Schools rests with how well we prepare our students for the future
All members of the learning community are valued and respected
A work environment must encourage and support trust, mutual respect, open communications, and risk taking
Processes which allow for continuous improvement and problem solving are essential
The education of all members of the learning community is a shared responsibility.
Vision
The Vision of Shenandoah County Public Schools is to be the first choice for education by:
Producing individuals who have the skills, ability, and attitudes to succeed as productive citizens and develop a mindset of life-time learning
Demonstrating high standards and expectations for all school personnel
Maximizing the utilization of school resources
Fostering goals and values that will be embraced by those whom the school division touches
Recognizing superior performance
Comparing favorably with Virginia standards.
Belief Statements

Great communities come from great schools; therefore, we believe.....
All decisions are based on the best interest of our students.
Meaningful learning occurs only in the presence of meaningful relationships.
Measures of success are unique and individualized for each learner.
Continuous growth and improvement is expected for everyone.
Problem solving is an essential skill.
An atmosphere of respect must exist.
The education of our children is an investment of time, labor, and resources in our future.
School Closings and Delays
6 months ago
We announce all school closings and delays via our Mass Communication service called SchoolMessenger. If you have a student in our division and you are not receiving calls, please contact the school your child(ren) attends.

Here is another website where you can sign up to receive school closing/delay information
from:
School's Out
TV Stations:
Channel 3 - WHSV
Channel 4
Channel 7
Channel 9
Community Channel 8 via Shentel
Radio Stations:

WSIG 96.9 FM

WSVG 790 AM
WSVA 550 AM
WBHB 101 FM
WMRA 90.7 FM
WINC 92.5 FM
WZRV 95.3 FM
WUSQ - Q102 FM
WFQX The Fox 99.3 FM
Bright Radio 105-7 (WMXH-FM 105.7)
Rascal 1330 (WRAA 1330)